Tire Service in Harrisonburg, VA
Your tires are your car's only point of contact with the road. Therefore, it is absolutely vital to maintain your tires throughout the life of your vehicle.
Benefits of Tire Service
Tires are often overlooked by their owners. There are thousands of roadside assistance calls each month for simple problems with tires that are usually avoidable, but leave countless drivers stranded nonetheless. Though some may see it as a hassle, tire maintenance is relatively easy and inexpensive. Most of the preventive maintenance tasks for tires can be performed during the course of other standard service and are often offered free of charge. Things such as tire rotation, tire pressure checks, and tread depth evaluation can all serve to extend the life of your tires as well as boost the fuel economy of your vehicle. Tires that are improperly balanced or aligned often exhibit uneven wear, which can induce low to extreme vibrations within the suspension system.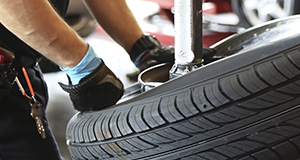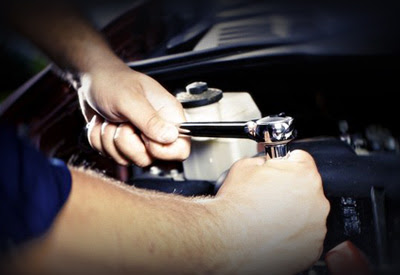 Customer Reviews


Bob Wade Subaru
2941 S Main St, Harrisonburg, VA 22801
Serving
Harrisonburg

,

Dayton

&

Massanetta Springs

When dealing with a service item that is as critical as tires, you should trust no one but the professionals. The Certified Automotive Professionals at Bob Wade Subaru understand the importance of proper tire maintenance and are trained to keep your vehicle running smoothly and safely. Though specializing in Subaru vehicles, the service pros at Bob Wade Subaru are certified to work on a wide variety of cars and trucks, including yours.

With thousands of tires and parts in stock, the expert automotive technicians at Bob Wade Subaru can get you in for service quickly and have you back on the road in no time. They are experienced in quickly identifying potential problems and finding the best solution for your vehicle, budget, and schedule.
Tire Service
Bob Wade Subaru uses only the highest quality OEM approved parts. These parts have been engineered and tested to ensure the highest performance and unquestioned safety for your vehicle. The Parts Group stocks tires for a wide variety of Subaru cars and crossovers over a range of model years. You can rest assured that you will get the right tires for your vehicle installed by specialists certified to service your car.
The friendly family service team at Bob Wade Subaru in suburban Indianapolis invites you to come experience the Bob Wade difference. Fast and friendly service, expert technical knowledge, and high quality parts will leave you and your car feeling refreshed. Don't wait to have your vehicle's tires inspected. Stop by today and let the team at Bob Wade Subaru help you get back on the right track.