The 2023 Subaru Love Promise Customer and Community Commitment Award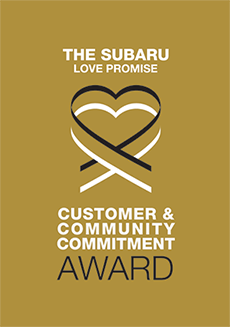 We've been nationally recognized for our dedication to our customers, our community, and the Subaru Love Promise.
We're honored to receive the 2023 Subaru Love Promise Customer and Community Commitment Award. This award nationally recognizes elite Subaru retailers who provide an exceptional customer experience at every interaction with Subaru. These retailers have also demonstrated an outstanding commitment to supporting passions and causes in their local communities in important areas such as the environment, community, health, education, and pets.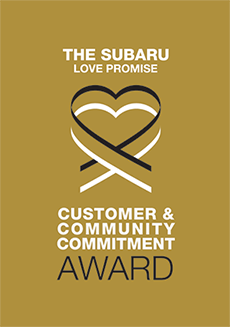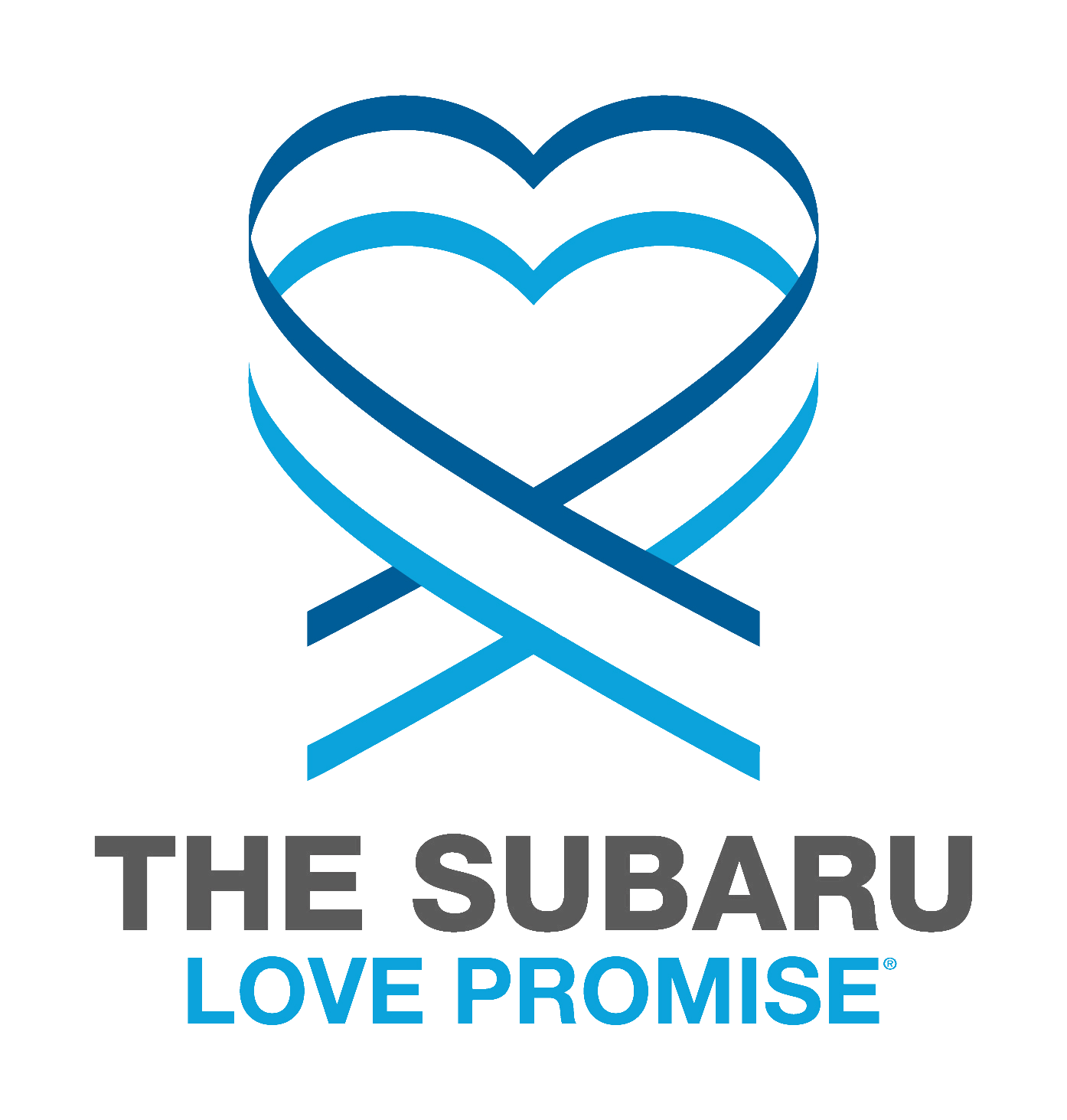 What is the Subaru Love Promise?
Subaru and our retailers believe in making the world a better place and the Subaru Love Promise is our vision of respecting all people. This is our commitment to show love and respect to our customers and to work to make a positive impact in the world.
How is Bob Wade Subaru dedicated locally to the Love Promise?
Our Love Promise can be seen in various partnerships with local charities and non-profits. We're grateful for the opportunity, not only to be a part of our community, but to serve it as well.
Anicira Veterinary Center
Timberville/Broadway Ruritan
Blue Ridge Food Bank, Relay for Life
Love Promise Stories from Bob Wade Subaru
Subaru and Bob Wade Subaru believe in making a positive impact on the communities in which we live and work. We uphold that belief through our Love Promise Community Commitment. Every month, we select inspiring stories from customers and partners from around our area who strive to support our collective commitment and feature them here
Our 7th Vehicle - Kevin K
"This is our 7th Subaru, beginning in 1984. Starting with a Legacy Wagon, through 4 Foresters and now our second Ascent, we have dealt with 6 dealerships. Times have changed since 1984 and especially over the past 2 years. Through our experience with Bob Wade Subaru, hands down, they now are our favorite dealership. With limited inventory and the current environment with car sales, Tera and Kevin went above and beyond to make this sale work. We had shopped 5 other dealerships prior to visiting Bob Wade Subaru in search of the second Ascent. We closed the deal the next day." -Charles Massie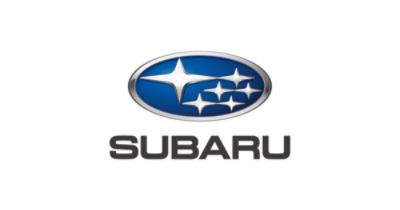 ---
My Purchase - Kevin K
"I am a Maryland resident and arranged the deal over the phone. The salesman was helpful, knowledgeable, honest, responsive, and went out of his way to keep me informed of the vehicle's status. The dealership handled all the paperwork for registration in Maryland, even though it was out of state for them. They were very helpful when the Maryland DOT took a long time to process it, sending me several replacement temporary tags by overnight delivery." -Matthew Collins
---
Great Service - Kevin K
"We were allowed to take the vehicle we were considering purchasing on an extended test drive. This allowed us to have 100% certainty that the new purchase would be a perfect fit for us. The sales staff was extremely pleasant to work with and were very informative with explaining all of the features of the car. They encouraged a follow up appointment to answer any additional questions regarding the operations of the car. They also made contact with us to make sure things were going smoothly with our new purchase." Doug Fifer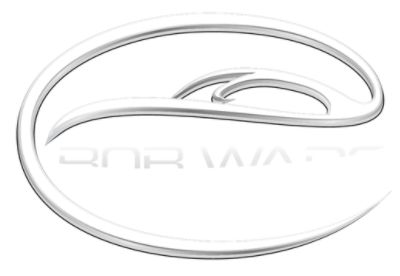 ---
Pet Adoption - Huck N
We are very grateful to partner with Bob Wade Subaru. Their passion for helping pets find loving homes is evident in the work they do. Our first adoption event with them was extremely successful with 20 animals finding their forever families! Events such as these help our shelter take in more local, displaced animals and give them the second chance they deserve. A big thank you to the terrific team at Bob Wade Subaru for helping us find adoptive homes for some lucky dogs (and cats).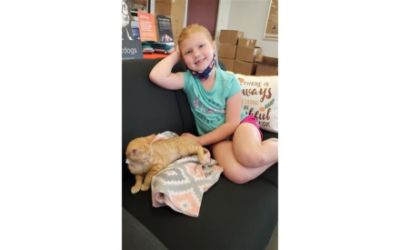 ---
Giving Back - Pam D
At Pleasant Valley Elementary School, students are taking part in a true farm-to-table experience by growing vegetables that will later be used in their meals. And thanks to a donation from Bob Wade Subaru, the learning experience will be enhanced. Pam Dowrey, principal at Pleasant Valley Elementary School, said Bob Wade Subaru donated $10,000 toward the school's outdoor classroom space as part of the Subaru Loves Learning initiative. The initiative aims to help students during their learning careers. Kevin Knott, with Bob Wade Subaru, said many students lack supplies and learning materials, and the donation helps teachers cover out-of-pocket expenses for their classrooms." It's awesome for us to give back to the community and to someone who will use it and help grow students and their learning," Knott said. Dowrey said the donation will go toward constructing a pavilion over the outdoor classroom's concrete pad, which will provide students more opportunities to spend time outdoors. At Pleasant Valley Elementary School, Dowrey said, each grade level is responsible for a portion of the garden area. Various vegetables and herbs are grown by the students year-round and include tomatoes, green peppers, squash, cabbage, corn and zucchini." Each grade gets something different," Dowrey said. Although Dowrey has only been with the school since the start of the 2021-22 school year, she said out of all the grade levels, first-graders are able to learn the most through the outdoor classroom experience. Dowrey said the school is home to numerous English language learner students who have limited English proficiency. With some students not being from the area, Dowrey said they don't understand where food comes from and oftentimes believe food only comes from a grocery store. Through the outdoor classroom experience, Dowrey said students are able to watch vegetables grow, cultivate them and help with harvesting. "During summer school, we took the vegetables in and made a summer medley," she said. "It's like a farm-to-table atmosphere." Dowrey said by receiving the donation from Bob Wade Subaru, the students will continue to learn in the outdoor classroom knowing they were supported by the local dealership. "It's a cycle of supporting one another," she said. Knott said the business was proud to be a part of the outdoor learning program and happy to donate to a local school." It means so much that we can give back to the teachers and students," he said. "Knowing that the money is going toward an outdoor learning center is amazing."
---
Experience - Richard M
Superb dealership! Both the Sales and the Service departments! I can speak to both since I bought a Crosstrek in 2016 and and have been very pleased. This time I purchased a 2021 Forester Premium with some extra goodies. My sales experience with Rolando Mendez was fantastic. No pressure at all but he made sure I was aware of all the extra features the vehicle has. He really took care of me and made sure that this was the vehicle for me. Speaking of the vehicle, the 2021 Forester Premium has a lot of safety features that are becoming more important to me as I get older and the Premium with option package 15 (blind spot detection and rear cross traffic alert+++) was, for me, the way to go. All in all, a really good deal. And speaking of the deal, the discount from MSRP was good, particularly considering the current chip shortages, and the value offered for my trade was also good.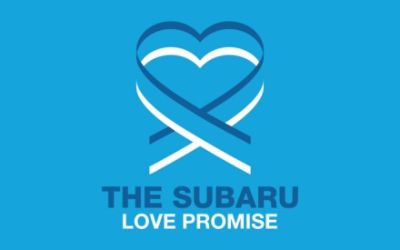 ---
Pet Adoption - Dan C
Anicira is extremely thankful to Bob Wade Subaru for their continued dedication and support to homeless animals in need. Our organization looks forward to our annual adoption event at Bob Wade Subaru each year as it has been our largest adoption days and is always a fun event. Bob Wade's Subaru's staff is very easy to work with and is always willing to lend a helping hand during the events. During the mega adoption event, all team members involved are always smiling and playing with the adoptable dogs - you can tell every dog at the event is loving every moment of it! Because of the collaboration and amazing effort from the Bob Wade Subaru team from helping with marketing for the event, filming the commercials and attracting dozens of adopters, Anicira was able to adopt out over 90% of our adoptable dogs at just one event! The entire Bob Wade Subaru team went above and beyond to provide proper accommodations to help keep our staff, volunteers and adopters safe by providing personal protective equipment for everyone to use and set up socially distanced stations. Bonnie and Caroline are senior Chihuahuas who ended up at a rural shelter in Southwest Virginia after their loving pet parent passed away. Because of the Bob Wade Subaru adoption event, both Bonnie and Caroline found their new forever loving homes. Bonnie made quite the impression on an Anicira team member who decided she was the perfect fit for their family and adopted her from the event. Caroline was adopted by the Humphrey family who was looking for a new dog to love and spoil after their Chihuahua passed away. When they met Caroline at the Bob Wade Subaru Adoption Event, they knew she was the perfect fit and just what they had been looking for. The Humphreys traveled over 2 hours to make sure they could meet Caroline in person at the event. Both Mr. and Mrs. Humphrey are visually impaired so having a loving companion to spend their days with is extra special to them. Anicira cannot thank Bob Wade Subaru enough for their valued partnership and continued support of Anicira and our mission to help keep animals happy and healthy.
---
Giving Back - Janet W
The RMH Foundation is very pleased to collaborate with Bob Wade Subaru in giving the local community the improved chance for good health. Sentara RMH Medical Center's mission is "We Improve Health Every Day. "This letter is written in appreciation of the special nature of the Subaru Share the Love Campaign and the impact it has had on our hospital. The RMH Foundation is the non-profit organization that supports the Sentara RMH Medical Center. We solicit, accept, account for and ensure gifts support the designated area of their donor. We have had five years together with Bob Wade Subaru for a total gift of $56,308. This sign shows each year's check presentation photo taken with the Subaru Team and hospital representatives over the last five years. In November 2020, it was created and presented in appreciation to John Wade and the Subaru Team. The gifts all have helped support the Sentara RMH Heart and Vascular Center. These gifts assist patients facing heart disease, giving them a chance to lead a healthy life. Let me share the impact of the Bob Wade Subaru and the Subaru Share the Love gifts. In memory of Bob Wade, founder of Bob Wade Auto World, the contributions have been designated for the Sentara RMH Heart and Vascular Center: • Donations helped equip a brand new cardiac catheterization lab where physicians conduct a variety of path-breaking cardiac and vascular procedures. The new lab replaced10-year-old technology and offers superior imaging. It reduces the length of procedures, thereby lowering radiation exposure and increasing patient safety. And with up-to-the-minute technology, we can provide leading-edge care, like a new way to treat irregular heartbeats. • Donations helped build the Hybrid Operating Room to aid in trans-catheter aortic valve replacements. A building addition was constructed for this purpose. Aortic valves are now replaced with a minimally invasive technique in this new surgical area. The building is 3,603 square feet of space and cost $1.7 million. It was built on the hospital's rooftop next to the existing operating rooms. It will continue to help save the lives of heart patients in our community. At the RMH Foundation, we love working with Bob Wade Subaru and John, Kevin and Steve and the Subaru team for their dedication to improving health and the lives of its people right here in our community. They are making a difference for the hearts in this community. Thank You for the Giving Spirit to Improve Hearts Every Day, Janet Wendelken RMH Foundation, Sentara RMH Medical Center 2010 Health Campus Drive, Harrisonburg, VA 22801 540-689-8543, office, jtwendel@Sentara.com
---
Purchase Experience - George R
Dear Subaru, We have owned a Subaru before and we are very happy with the vehicle, and we were looking for another. We did our homework online, talked with a local dealer, and made a decision to compare options by checking with another dealer as well. Bob Wade's dealership, in Harrisonburg, is 60 miles from our home in Stephens City, so we went there to see what might be available and how their operation compared to the local dealer. We found the sales staff and operations outstanding. They were very knowledgeable regarding the features of the car and financing options. They went the extra mile to reach out and locate exactly the car we were looking for and had it available the next day, as well as a very favorable financing option. They also demonstrated outstanding service the following week by installing the fog lights we had requested. Sincerely, George Riley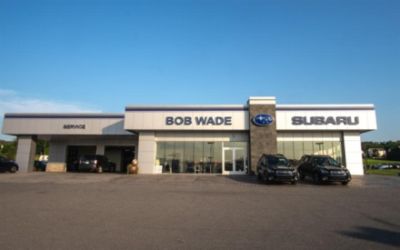 ---
Subaru...Sharing The Love - Kathy T
It's hard to believe we're almost at the end of another year. With winter weather just around the corner I got new tires on the Subaru Outback to help me get through the bad weather. I was given a couple new clients, one in particular, Ralph. After Ralph's wife passed away he did not do much for himself. Ralph lives in a very secluded place. He does not always have someone to keep his road maintained. If it was not for having the Subaru Outback I would not be able to deliver meals to Ralph. I actually have to drive through a cowfield and yes, dodge cows and cow patties to deliver meals to Ralph. Ralph is very appreciative not only for a hot meal but also to see a smiling face. Thank you Subaru for donating the 2018 Subaru Outback to our senior center. Kathy Teter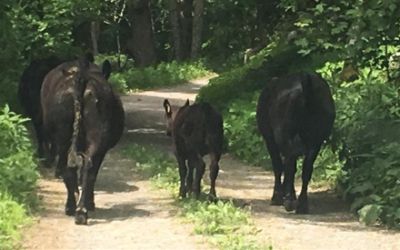 ---